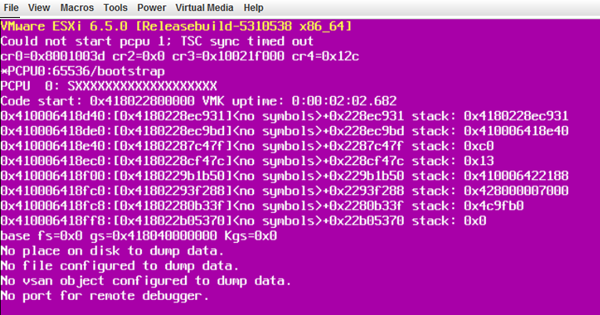 This happened today while setting up ESXi 6.5 on Cisco UCS C200 M4 Server. VMware crashed and throwing an error in the purple screen, Could not start pcpu 1; TSC sync timed out.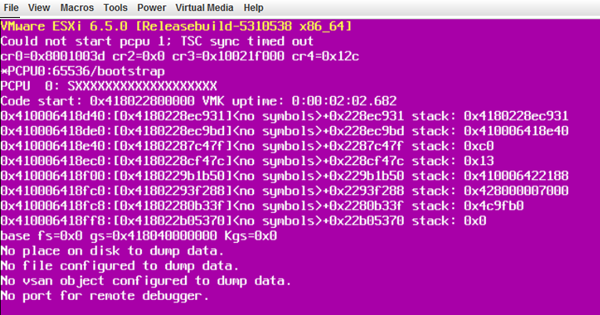 If you come across similar situation, then try changing CPU settings in BIOS. It fixed the ESXi issue.
Log in to BIOS and change CPU performance to HPC, default is Enterprise.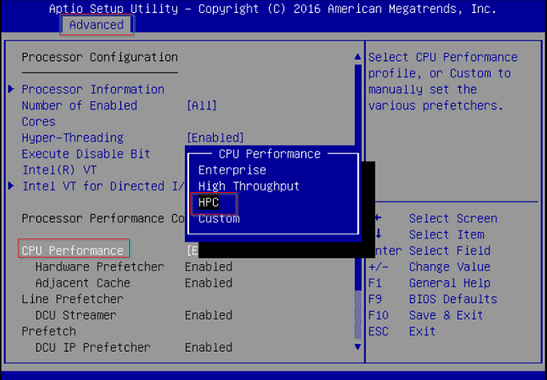 Cisco published a reference whitepaper to understand various options in Cisco UCS performance.
http://www.cisco.com/c/en/us/solutions/collateral/data-center-virtualization/unified-computing/whitepaper-c11-737931.html