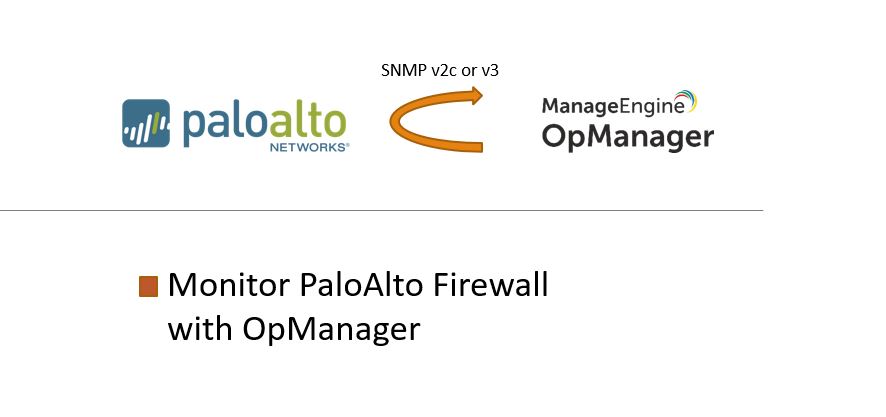 Step 1 – Configure SNMP in Paloalto Firewall
Note: Paloalto Firewall supports SNMP version v2c and v3 and not v1.
Configure SNMP Community String
Login to Paloalto Firewall
Go to Device > Setup > Operations tab > Click SNMP Setup under Miscellaneous
Configure SNMP Community String and Save
Use Event-specific Trap Definitions means the firewall uses unique OID for each SNMP trap based on event type. If not checked, every trap will have the same OID.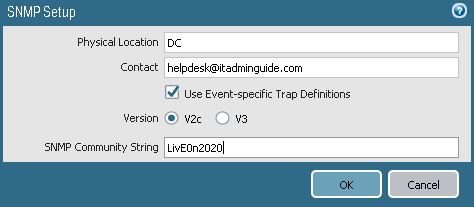 Enable SNMP service on Management Interface of Paloalto Firewall
Go to Device > Setup > Interfaces > Open Management
Enable SNMP under Network Services and Save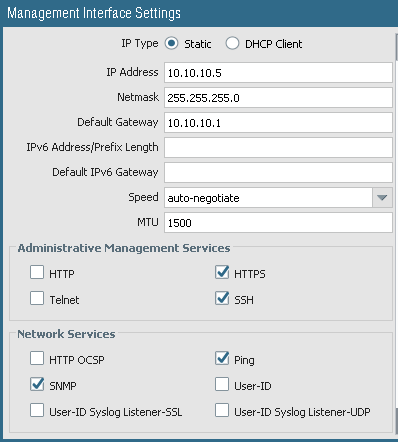 Step 2 – Download Paloalto MIB files
[ddownload id="2317″ style="button" text="Palalto SNMP MIB Files"] [ddownload_filesize id="2317″]
Step 3 – Configure OpManager
Login to OpManager installed system and navigate to the OpManager installation path, usually Drive:\ManageEngine\OpManager\mibs
Extract the downloaded files on Step 2 and copy to mibs folder .
If you do not already have Template for Paloalto, create new template under Admin > New Template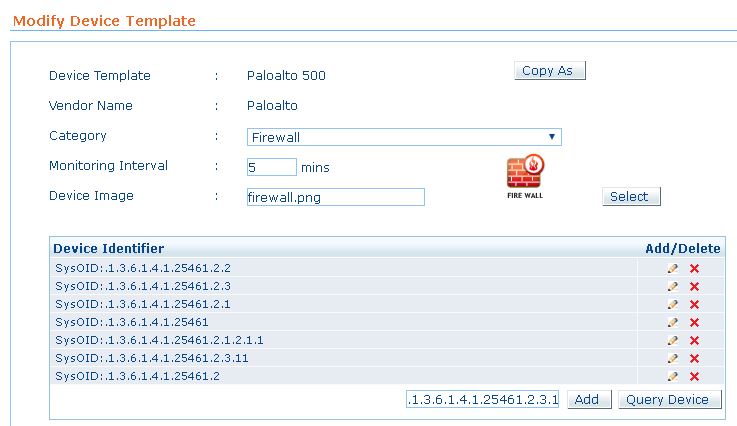 The OIDs listed above provides interface and tunnel details of Paloalto firewall. As a last step of this guide, attach this device template to your device in OpManager.