Step 1: Create an item for monitoring port, which can be done at the host or template level. In the example below, I generated at the template level so that I may reuse it at whatever host I need by simply enabling the item. I shall not enable it in hosts that I do not require.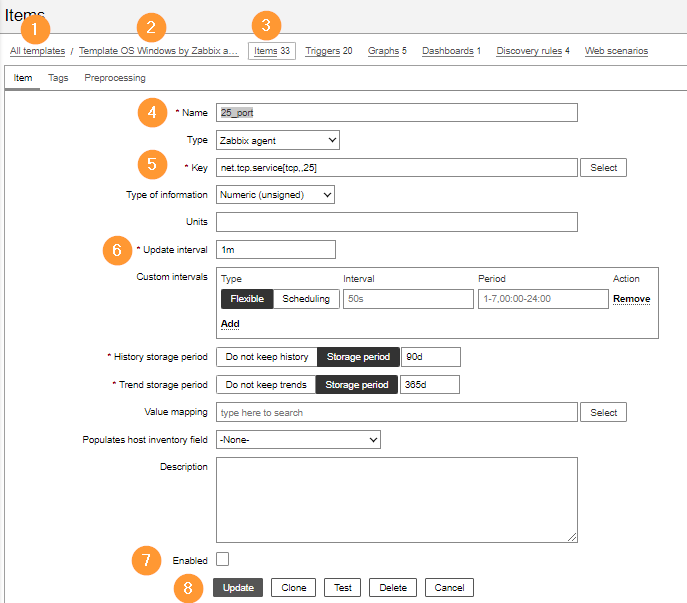 Select the 'Tags' tab and enter a Tag:Value combination to group all port-related data.

Step 2: Create triggers based on the item create in Step 1 to generate alerts when certain conditions are met.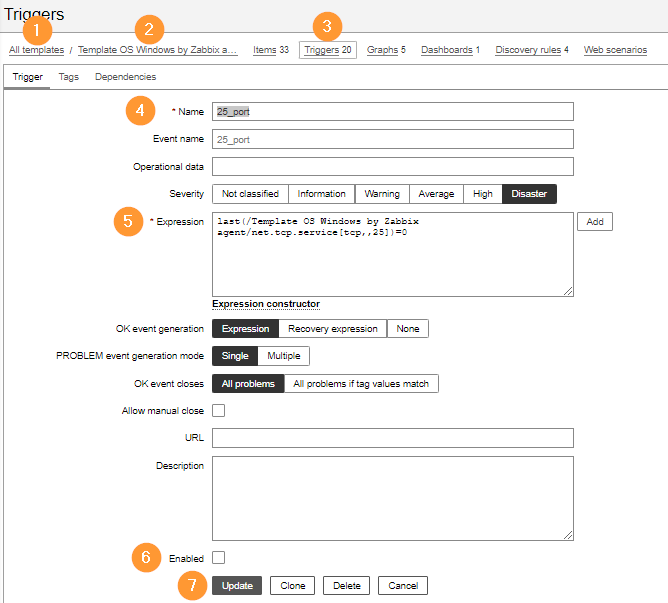 Step 3: Keep in mind that the configurations listed above are made at the template, thus you must make sure that
A. Enable the item and trigger on each specific host that you want to monitor these ports on.
b. Use the Test option to return 1 for a running service and 0 for a non-running service.